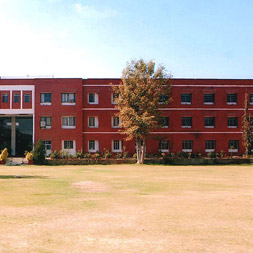 HOSTELS & MESS
Hostels are a home away from home. We provide homely hostel facilities for our students in the college campus itself. The boys and girls hostels are built separately, for a comfortable stay. The hostels are taken care of by competent wardens to ensure discipline, safety and privacy. Strict hostel rules maintain discipline. Facilities for indoor games exist for relaxation. To cater to the food and nutrition needs of the students, a specious, well furnished mess is provided. Care is taken to provide all meals to the students in the most hygienic and sanitary manner. A dietician pays special attention to ensuring a balanced and delicious diet.
COMPUTER LABORATORY
The main computer Laboratory of the College has extensive computational resource, with several computers, which are linked to the high speed internet access with E-Journals around the clock. The computational resources comprise of various applications under windows and Linux/Unix platform. Apart from this all departments also maintain their own computational facilities. Latest Wi-fi internet facility is also available at our college.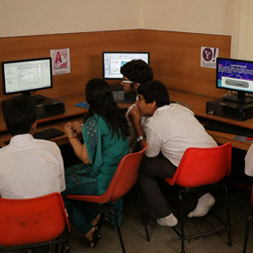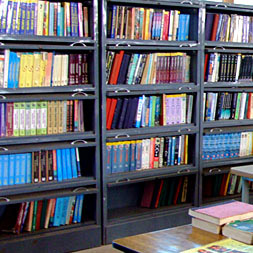 LIBRARY
Library is the soul of every institution of higher learning. The pursuit of excellence is a worthy goal for any student, scholar or academician. The easy availability of Online journals, printed literature in the room of national and international journals, volumes and books creates the basic essential environment for the fulfillment of the above objectives. The Library at Darshan Dental College is stocked with all the reference material to serve the needs of both staff and students.
SPORTS & CULTURAL ACTIVITIES
The college encourages and support extracurricular games and sports, cultural and literary activities among students to sharpen their talent and help in their overall devolvement. Facilities for playing Cricket, Basketball, Badminton, Table Tennis, Volleyball, Carrum and Chess are available in college. A well equipped gymnasium has been made to encourage physical fitness among students. The college has organised cricket tournaments at all Rajasthan and Udaipur District level. Cultural and literary activities are organised in which music, dance, elocution, debates and quiz competitions are held in the college in the form of a weekly celebration.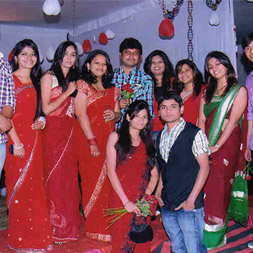 CAFETERIA & TRANSPORT FACILITY
Modern cafeteria in the campus provides hygienic and mouth watering delicacies and different snacks to the students. Special dishes are served to students on special occasions. DDC has its own fleet of buses, which punctually bring students from different corners of the city to DDC. At present it owns three buses, which may be increased as per requirements..
RAGGING IS A CRIME
The Hon'ble supreme court godliness regarding anti ragging mesaues shall be strictly followed. Opportunity which may include expulsion from the institution, suspension from the institution or classes for a limited period or fine with a public apology. The punishment may also take the shape of : (i) withholding scholarships or other benefit (ii) debarring from representation in events (iii) with holding results (iv) suspension or expulsing from hostel or mess. If there be any legislation governing ragging or any provisions in statute/ordinance, it should be brought to the notice of the students/ parents seeking admissions. A printed leaflet detailing when and to whom a victim may turn for information, help and guidance for various purposes, keeping in view the needs of new entrants, along with their addresses and telephone numbers should be given to fresher at the time of admissions so that they need not look to seniors for help in such matters